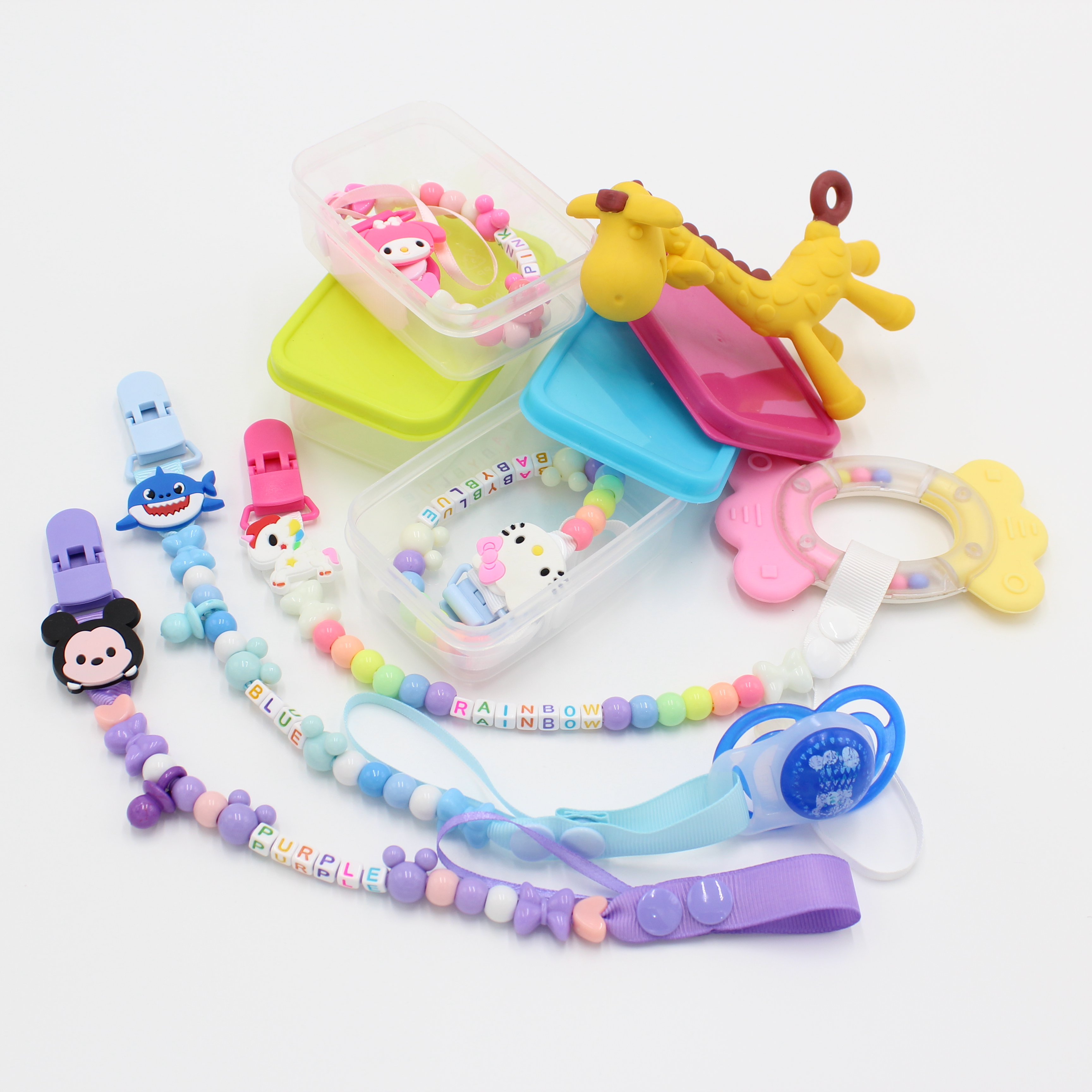 When You need a Pacifier & Teether Clip?
If you have a baby in your house, chances are you have some pacifiers in the house as well. And if you have some pacifiers in the house, then you've probably seen them be dropped (or purposefully thrown) on the floor over and over again.
Now, there are plenty of times when we are home that a dropped pacifier lands in a clean spot where it can be given right back to baby, but sometimes … not so much. Especially when we are out and about, dropped pacis and toys can mean they are out of commission until being cleaned properly, and that's where pacifier clips come in! As a new mom, I didn't know about the clips until I figured out that we needed some, and they are such lifesavers. We use them a lot to connect toys to in restaurants or coffee shops, etc., so we don't have to worry about things falling on the floor. And since she started teething early at 3 months (!!), it's been helpful to have clips that she can teethe on as well as play with the toy or paci.
How to Make Order?
In Genius Baby House, we do provide customised pacifier and teether clip. Which you can choose the default chain design color bead.
With these chain color, you may choose the cartoon that you prefer and provide baby name for us to custom on the chain.
Below are the sample chain with cartoon: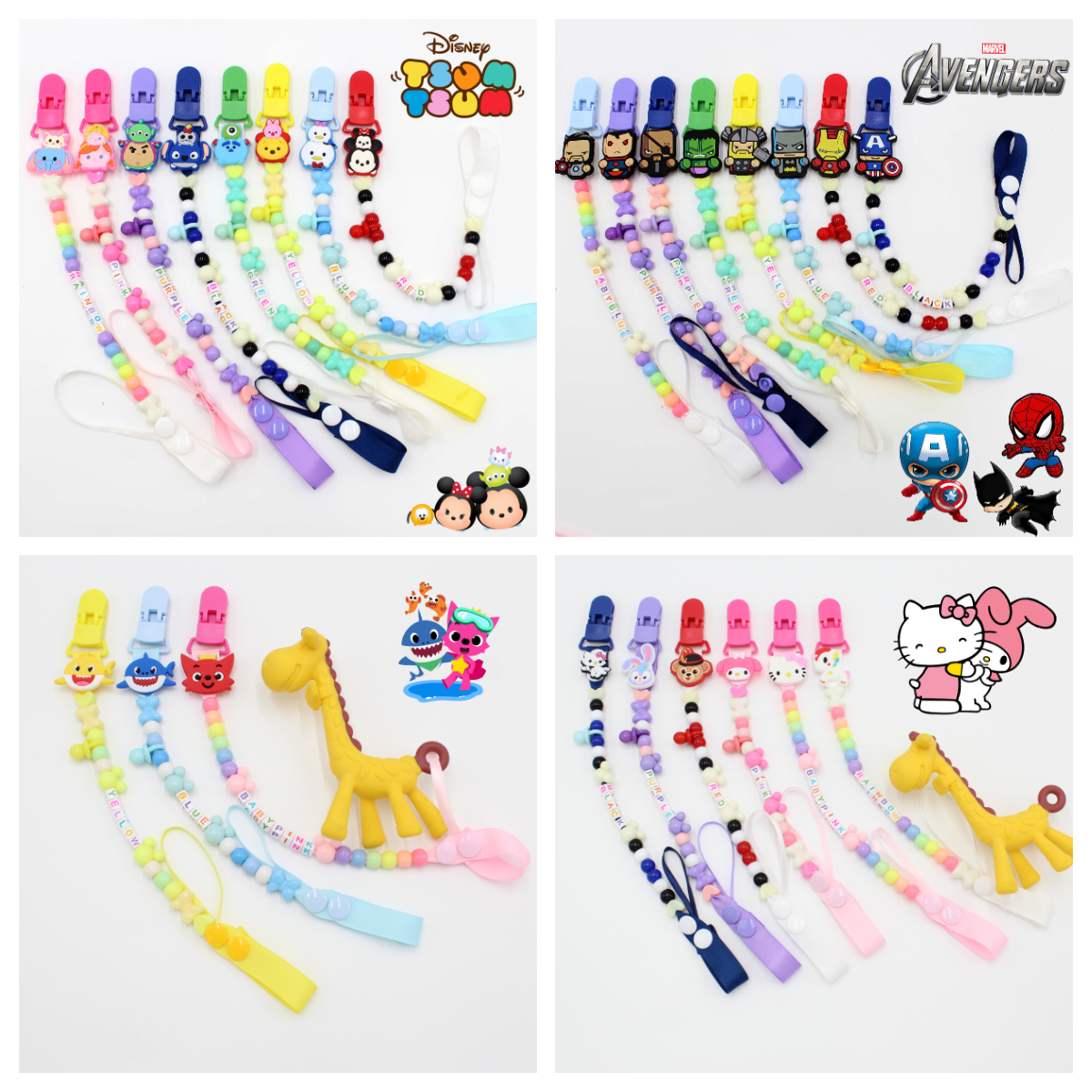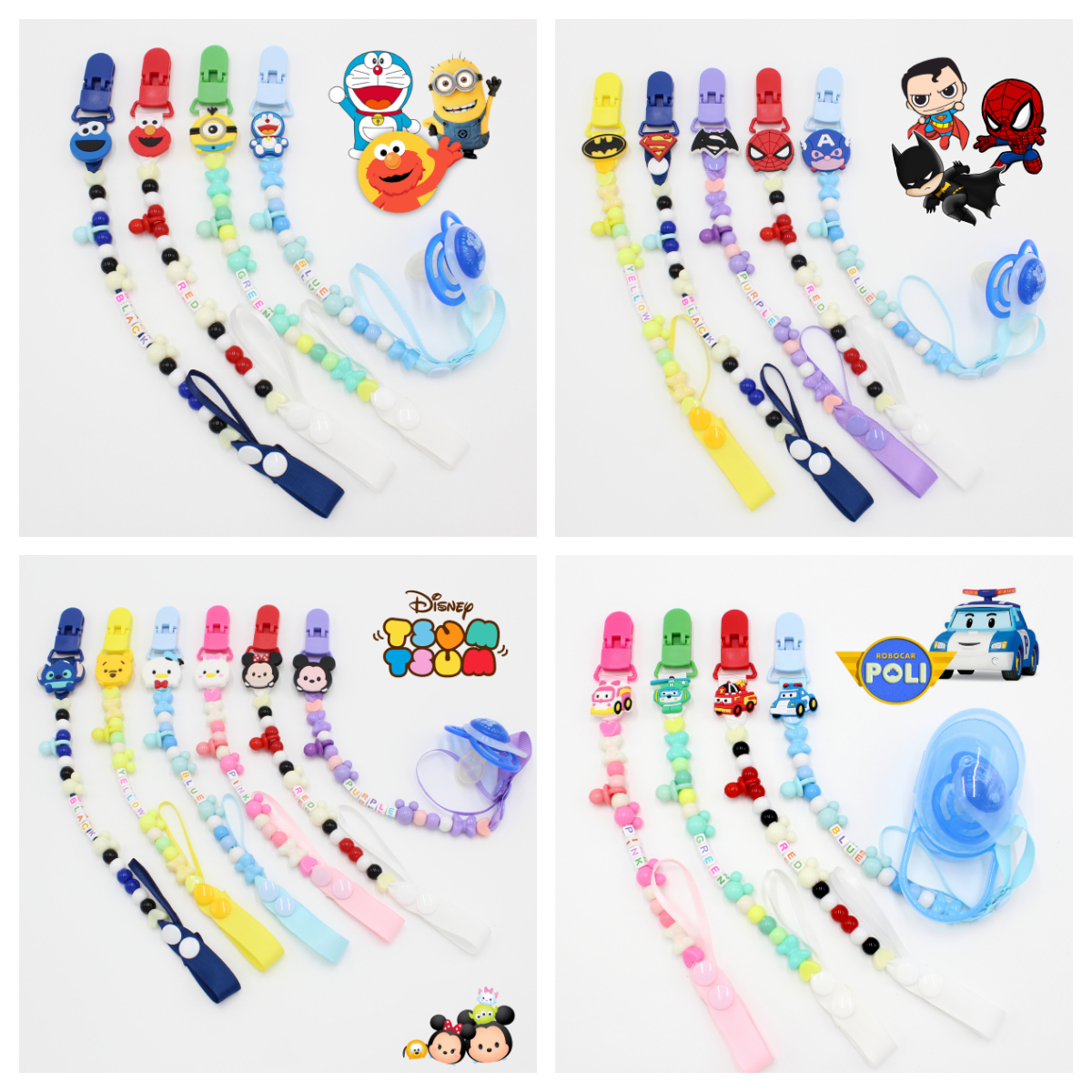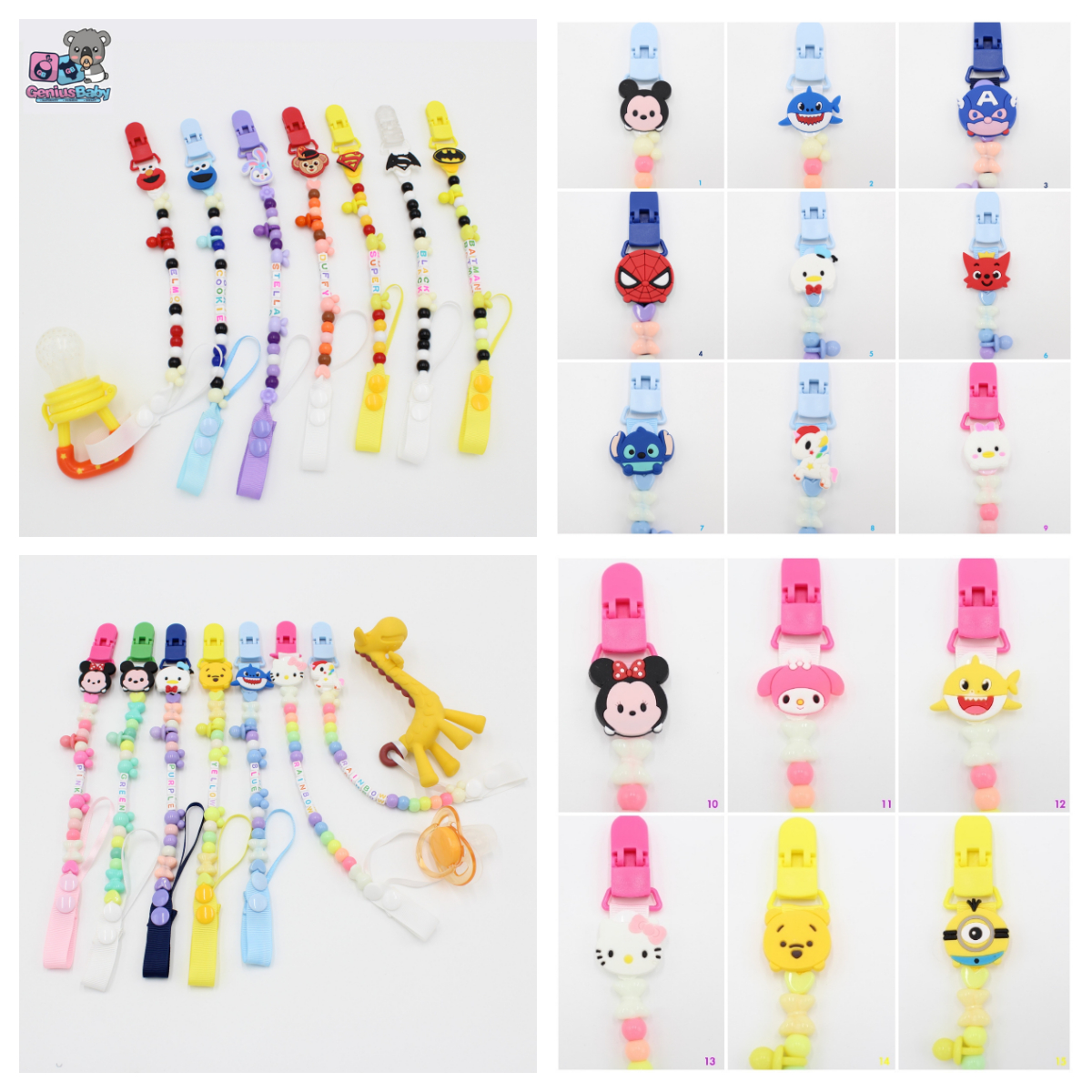 To add on accessories:
The rounded container below are to store the pacifier, 4 colors are available.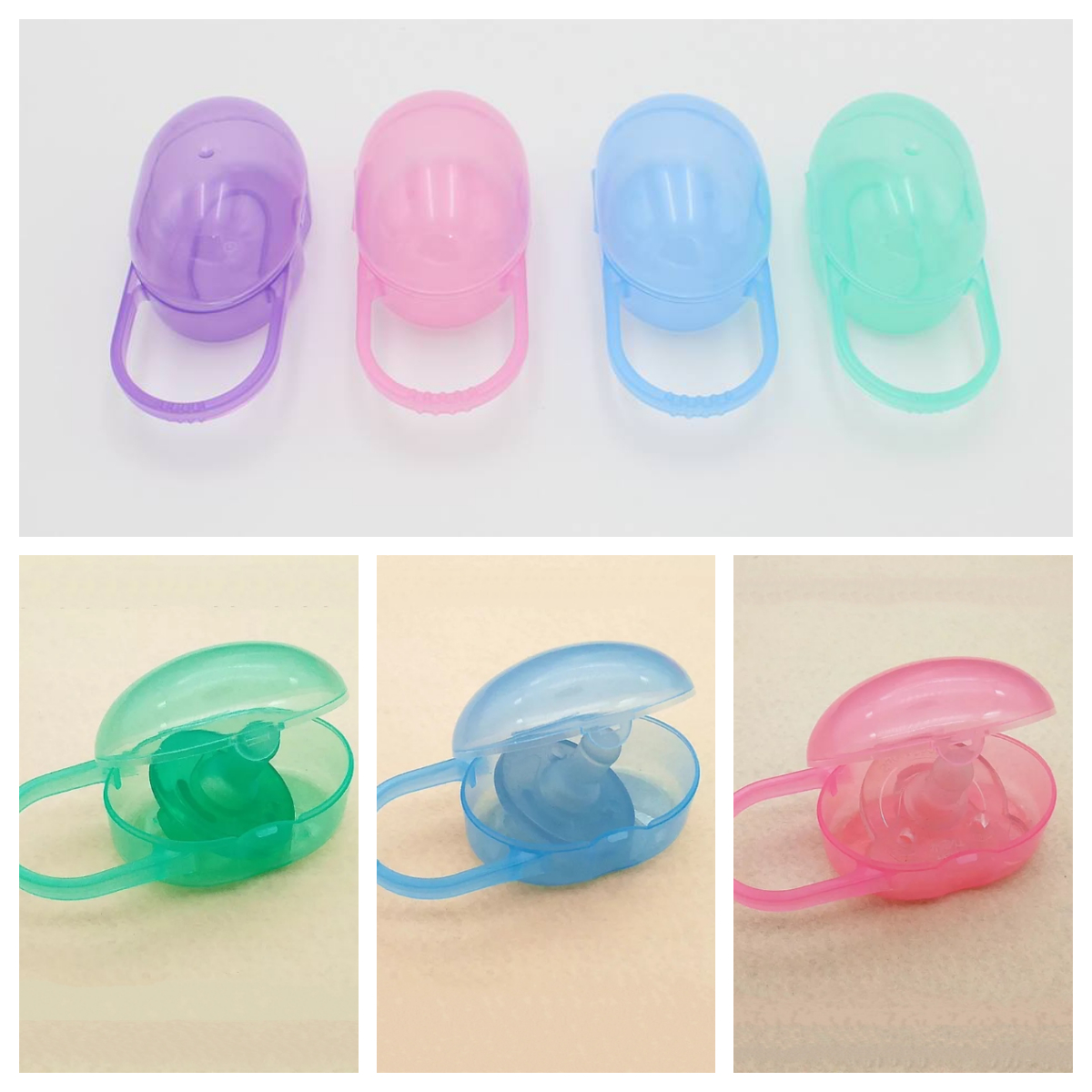 Mummy can hanger it with the chain like the photo below.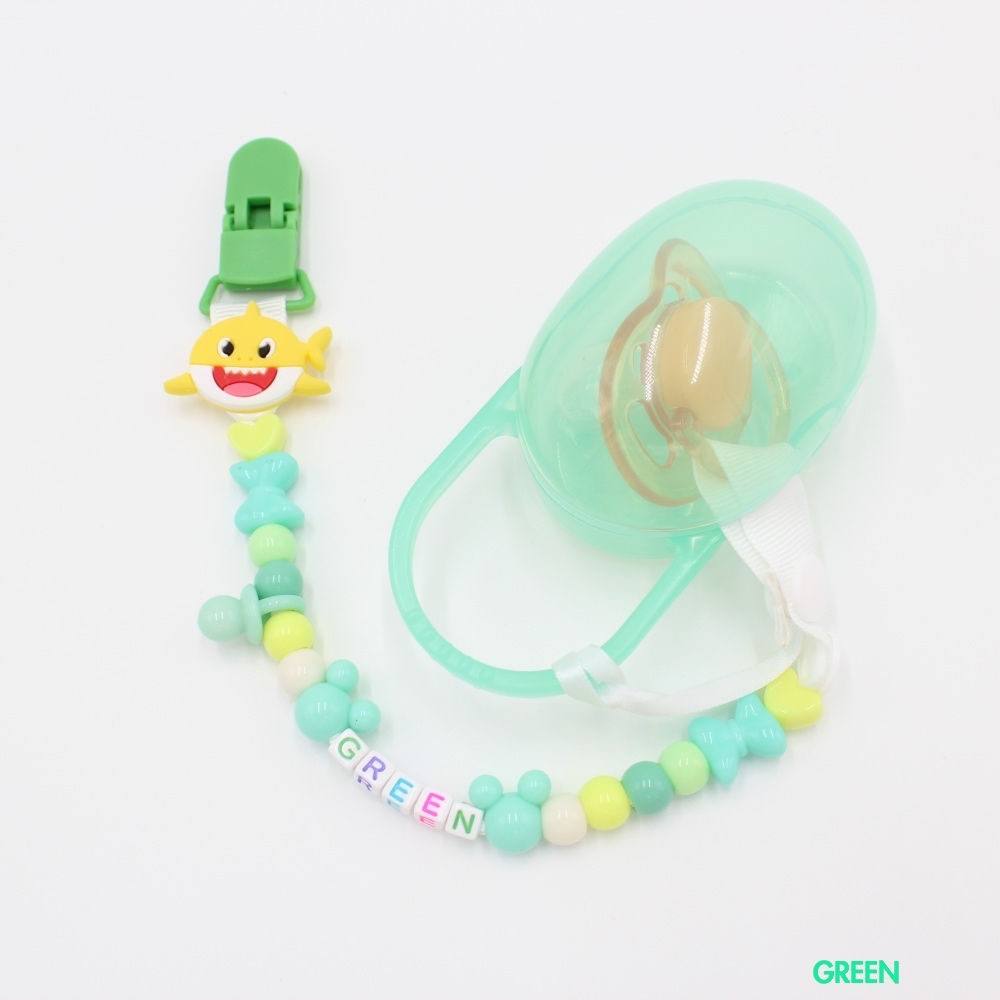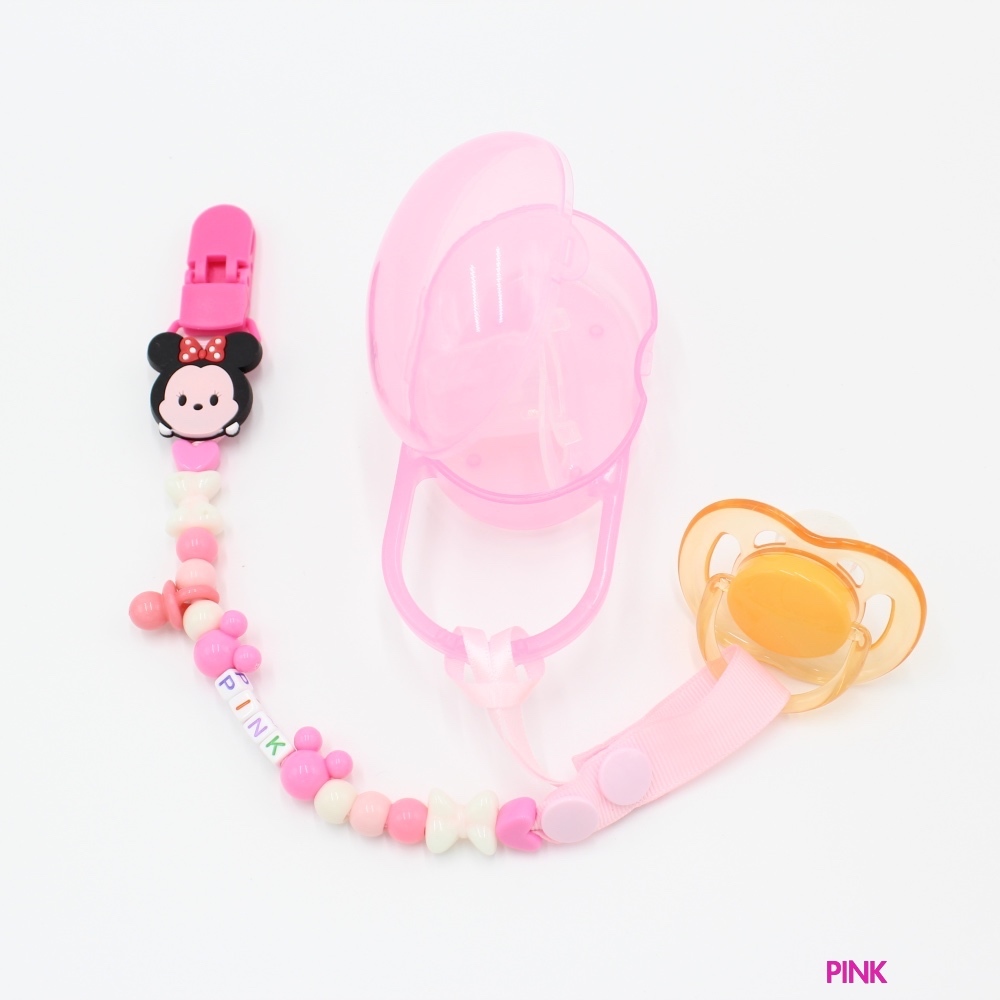 Also hang with teether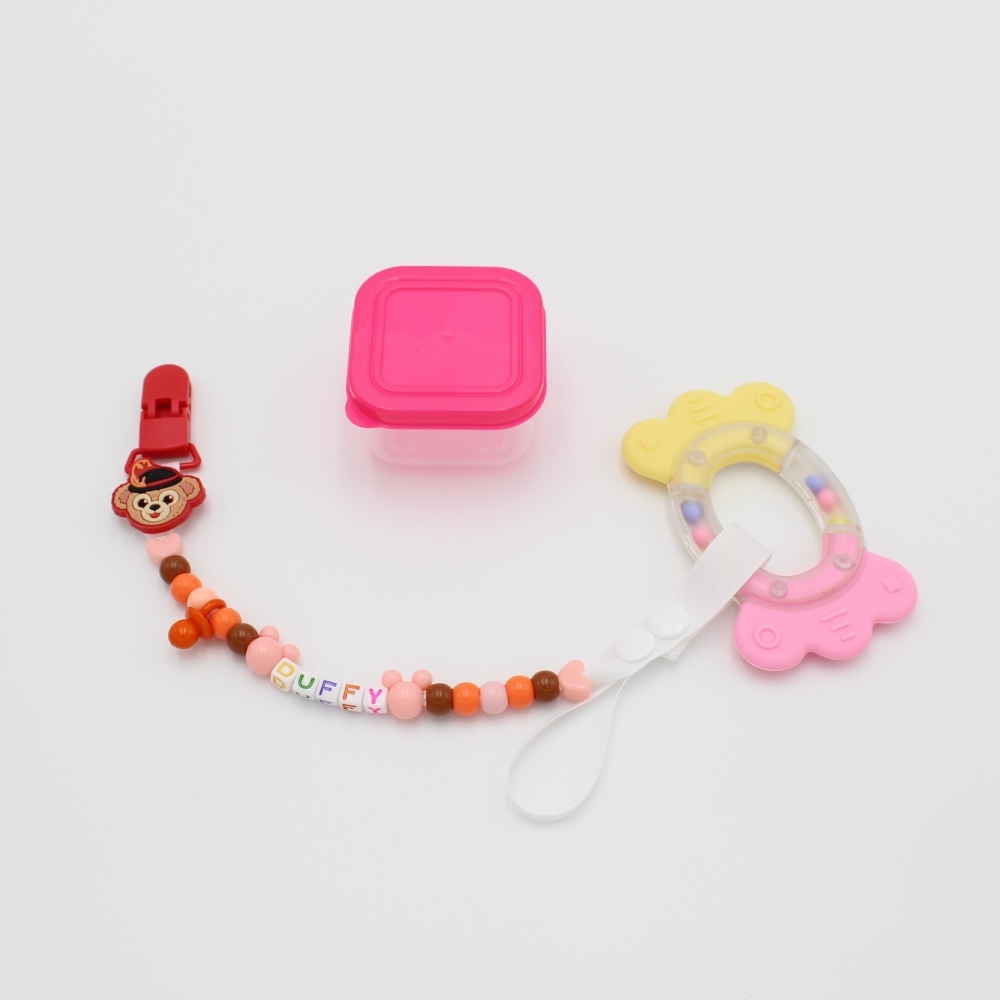 FAQ
Some mommy may ask, how if they are using MAM pacifier which is without the hanger ring. Herewith below are the solutions for you.
Mommy have to add on the rubber ring as show photo below: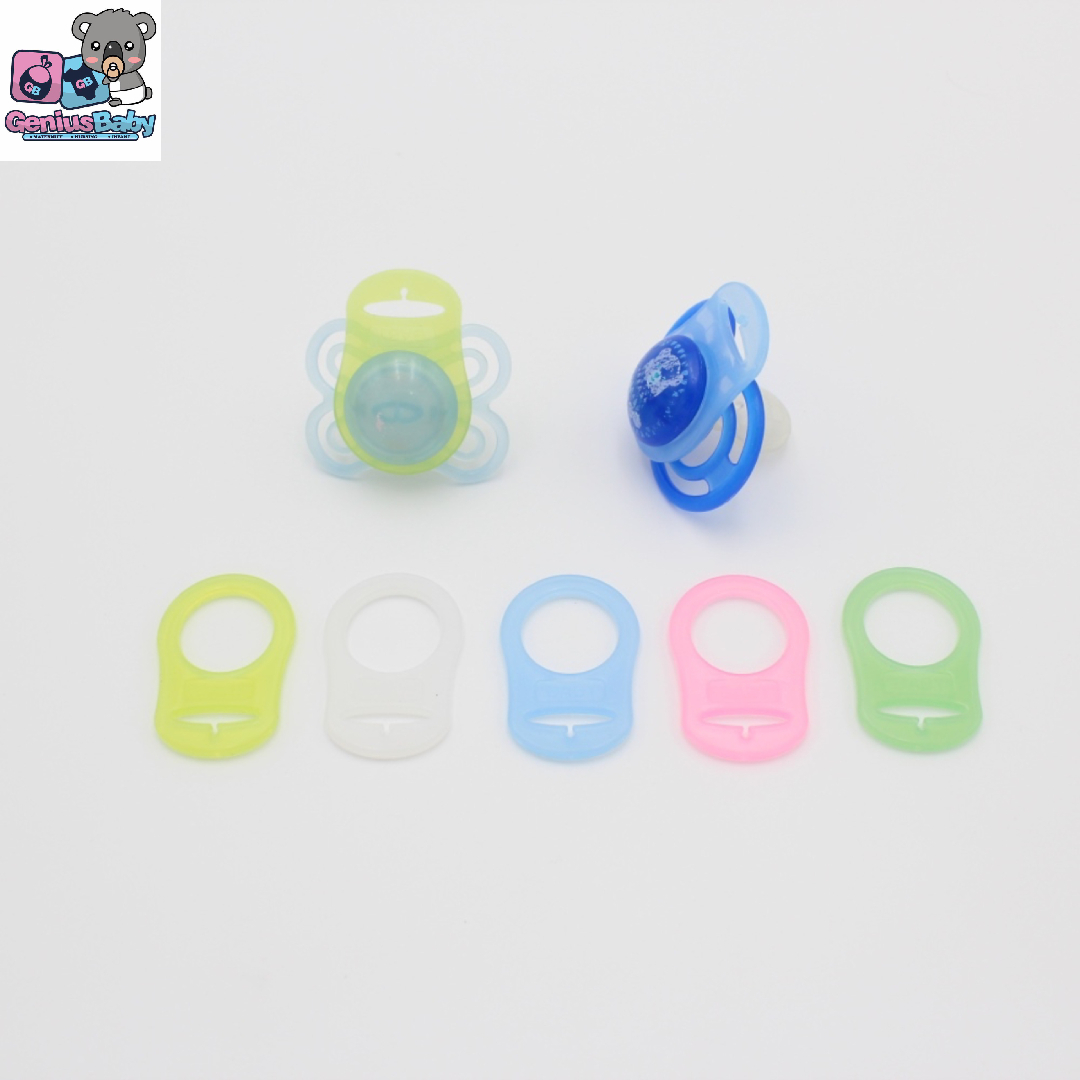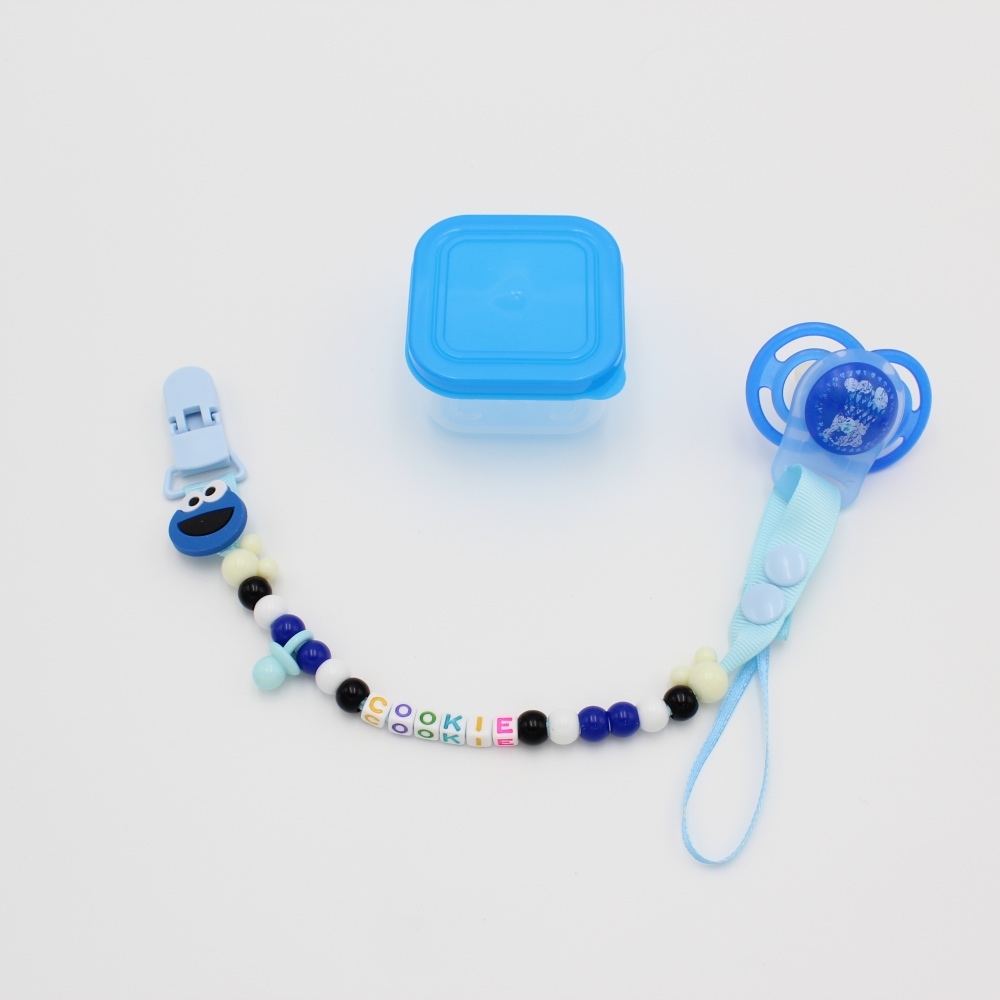 For Philip NICU
Mommy may also using the same ring as shown above.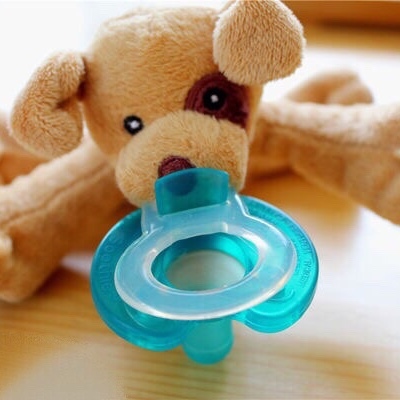 Where to place order for Teether & Pacifier clip?
Customer may order at:
Our official website: www.geniusbabyhouse.com
Lazada Store: https://www.lazada.com.my/shop/genius-baby-house/
Shopee Store: https://shopee.com.my/geniusbabyessential
Via whatsapp: https://api.whatsapp.com/send?phone=60164428523&text=
Free Casing!
For every customer who has purchase the chain, we will complement a container for chain.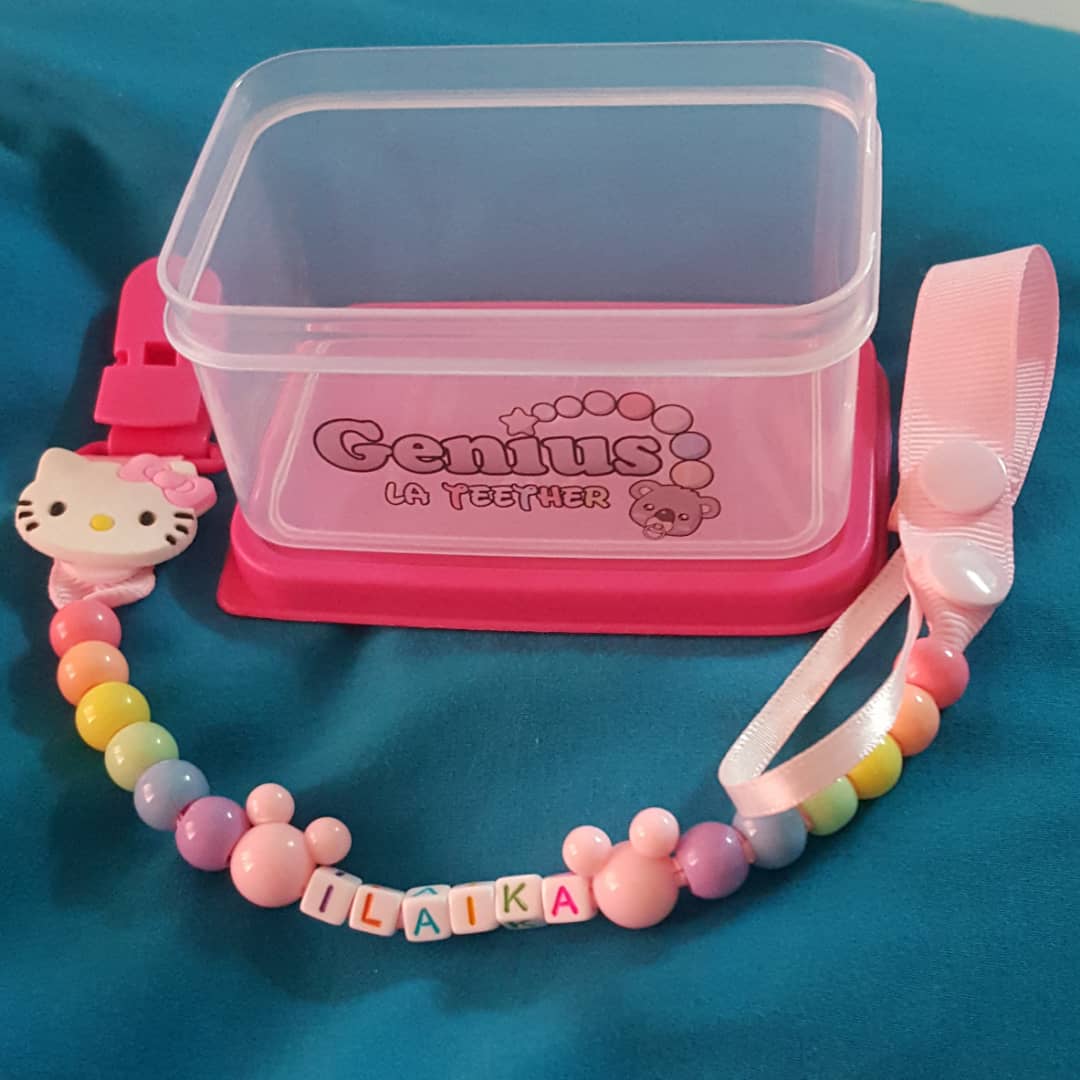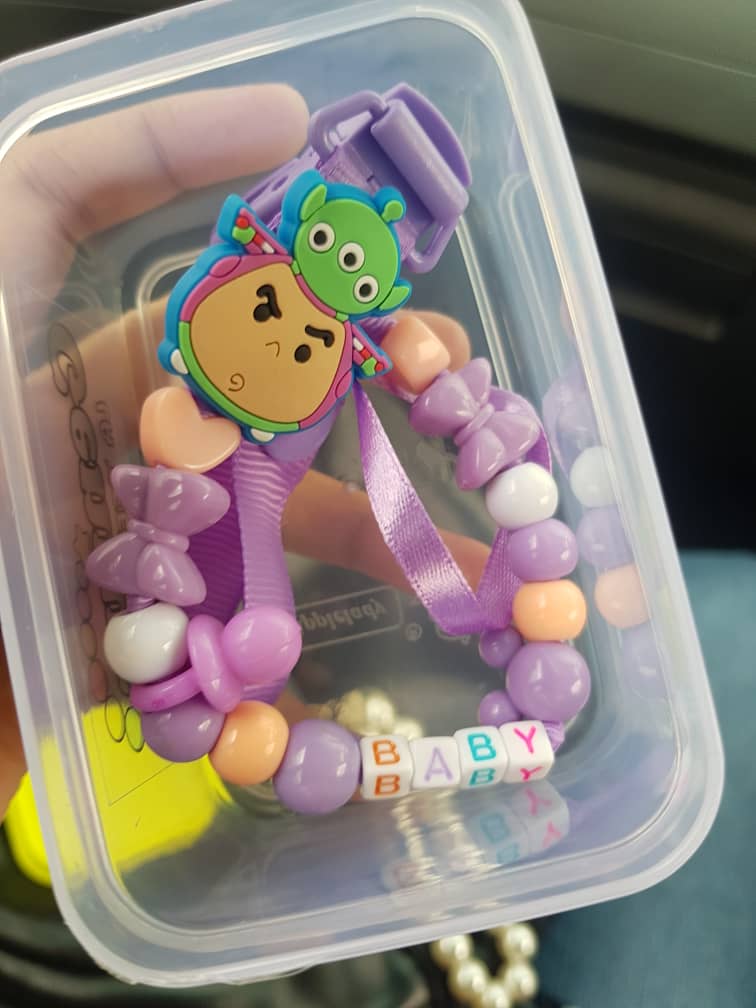 Photo above provided by customer.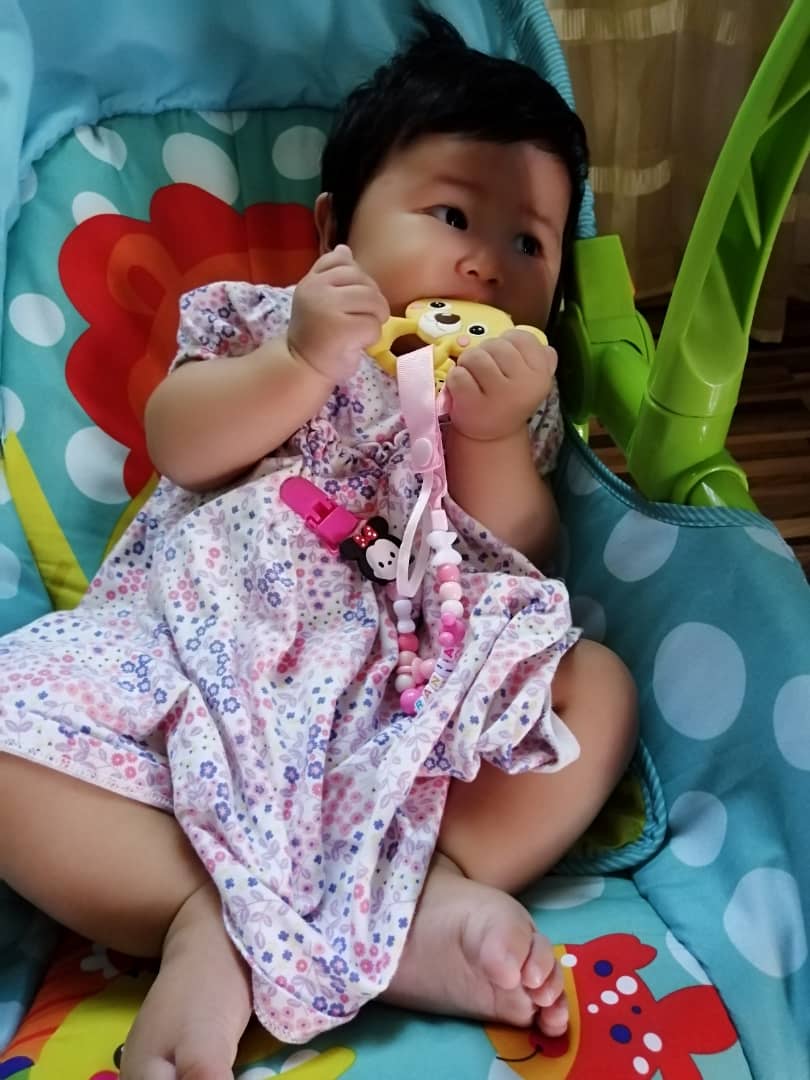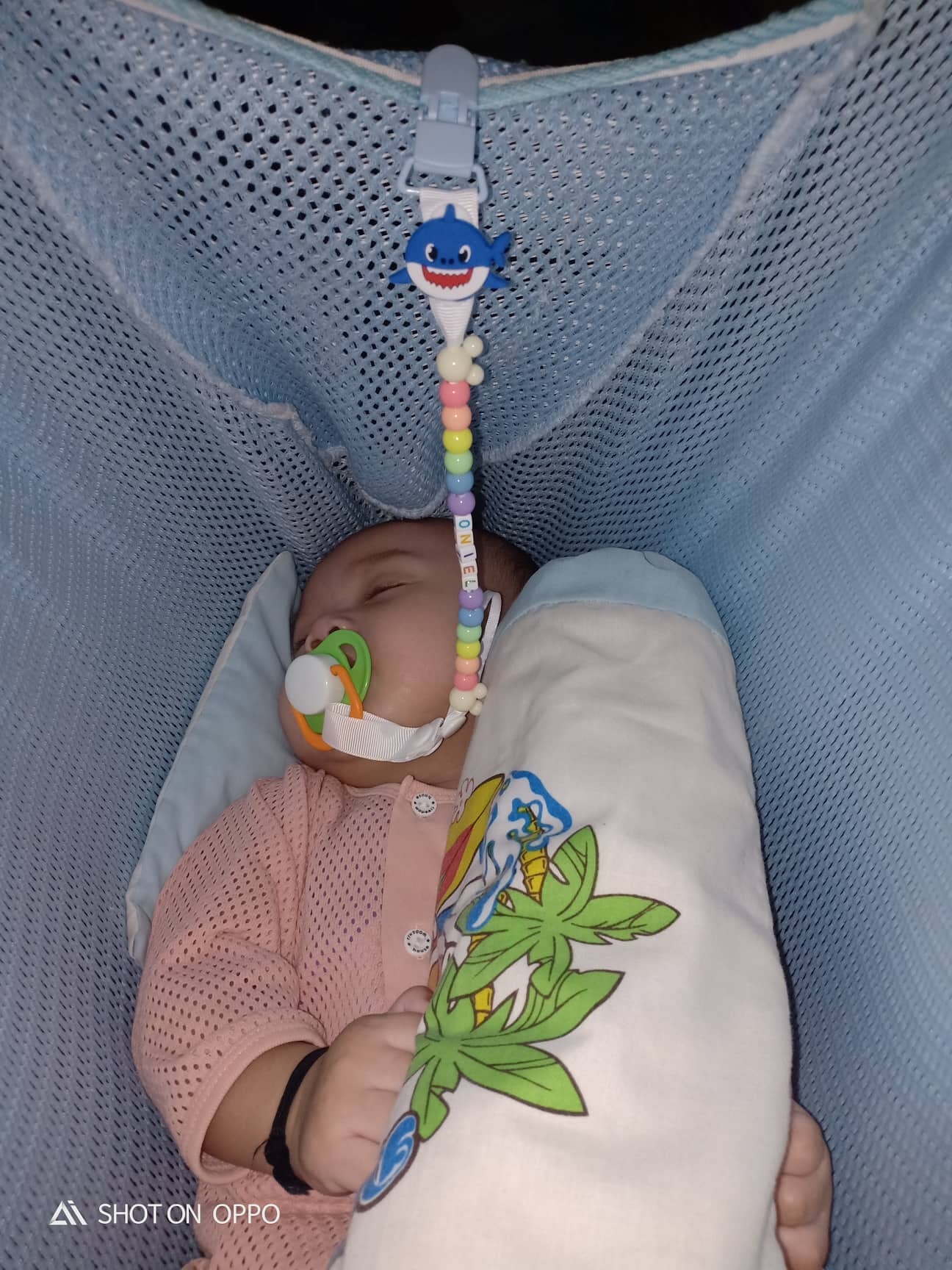 Photo above provided by customer.
Place Order Today!
Customer may order at:
Our official website: www.geniusbabyhouse.com
Lazada Store: https://www.lazada.com.my/shop/genius-baby-house/
Shopee Store: https://shopee.com.my/geniusbabyessential
Via whatsapp: https://api.whatsapp.com/send?phone=60164428523&text=